What is the Piggy Bank?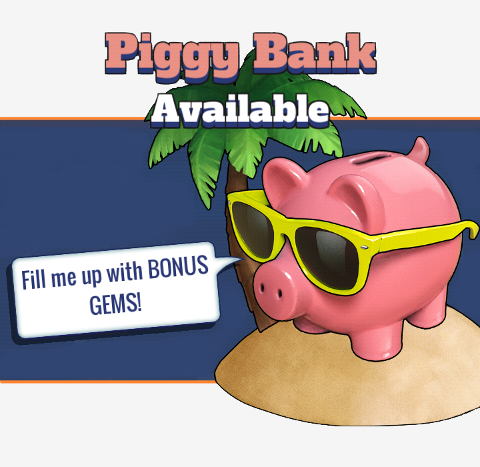 Just like in real life, the piggy bank is the place where you save your extra moola, in Fastlane, you can save bonus gems you earn when racing and destroying your enemies!
It's the easiest way to obtain some additional gems for car upgrades, weapon upgrades and more!
So the gems I earn go to this piggy bank?
No, the gems you earn will go to your balance, but for each of those gems, we will give you a bonus that goes to the piggy bank. Easy gems!
Hold up, what was that?
The same amount you earned will have a 40x multiplier and be added to the piggy.
So if you earned 1 gem, 1 goes to your balance and 40 will be saved in the Piggy bank as a bonus.
And then what happens to my gems?
Plump that piggy until you see the 'Piggy Bank available to open!' message, then you can choose whether to unlock there and then by paying the stated amount, or keep on collecting until you get the 'Your Piggy Bank is FULL' message and then pay to unlock it, it's your call boss!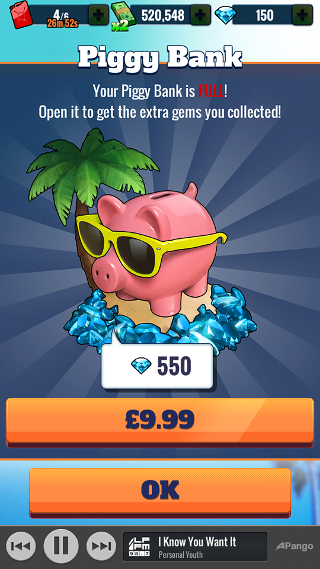 "Who is ready to party?"
Do gems earned from Ads count?
Only the gems you pick up during a race.
What if I use the gems I earn on continues during the race?
We got you fam! We will still count them towards the total count of gems you earned.